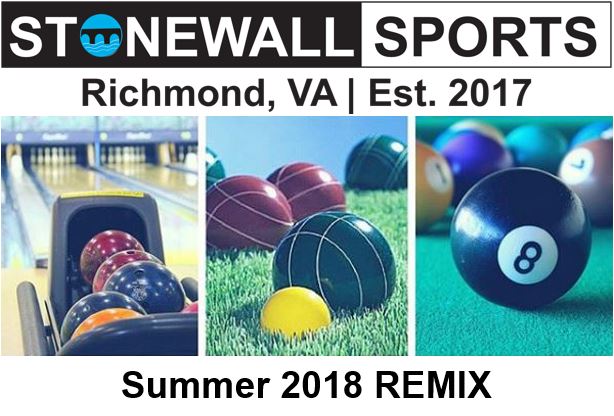 Our Summer Stonewall REMIX League will consist of 3 sports each played twice. Teams will be randomly assigned in an effort to allow players to meet and interact with new people in our community. 
Game Days: Wednesday Evenings starting at 7pm. 
Sports: Bowling, Bocce, and Billiards
Season Runs from 7/11/18 - 8/15/18
Last Day to register for our Summer of Stonewall Remix is Friday 6/22/18!! Come join the fun!